We trace our roots back to the MIT Media Lab where a few brilliant, entrepreneurial minds developed some amazing technology that aspired to change the way eye care is delivered.  In the beginning, we talked to A LOT of people to try to figure out how to make it better.  We heard so many stories, but our founder's mom probably summed it up best: 
"Well, so I scheduled an appointment with the eye doctor and it was like four weeks before I could see him. I went to the visit, and spent most of my time with the girl that didn't really seem to know what she was doing…I guess she was a technician or an optician or something. In any case, when I finally met with the doctor, he spent about two minutes with me before rushing out of the exam room. I couldn't tell if he was done or what, so I just walked back out front. I really wanted some new glasses, which is why I made the appointment in the first place, and they were helpful showing me lots of different styles and told me the price of the frames, and that was fine. But then, they started adding costs for progressive lenses, and scratch resistant coatings, and anti-reflective coatings, and extra money for the material of the lenses, and a warranty, and and and! I left there paying over $600! And for someone like me on a fixed income, that was a real problem. I just felt I had gotten screwed! That was, like, five years ago and I haven't been back since. So now I just hold my phone way out here so I can read it."
When we dug into this more, we found that issues related to eye health are a big problem not just for moms everywhere, but across the American workforce.
Fast-forward six years (and through all the bad designs, failed experiments, blood, sweat, tears, and beers) and we've finally solved the problem of getting people the eye care they need — by bringing it to them. Instead of struggling to find time in a busy work day to drive or walk halfway across town for an appointment, we bring eye care to wherever you are. We are working hard to build a great experience using great technology, and providing all the elements of a really effective doctor's visit right in your office. And, wow, we never expected things to be this good.
We're making it easier for people to take care of their vision. No travel. No hassle. Really. It's this simple.
We have straightforward pricing (no hidden charges).  We take your medical and vision insurance. We offer a great selection of affordable eyewear. And, best of all, your team will love the experience.
One study by the Society for Human Resources Management showed that poor vision accounts for over $8B in productivity losses each year!  That means about a 5-10% productivity loss in the U.S. annually.  Crazy!  And so fixable.  So this is where we focused.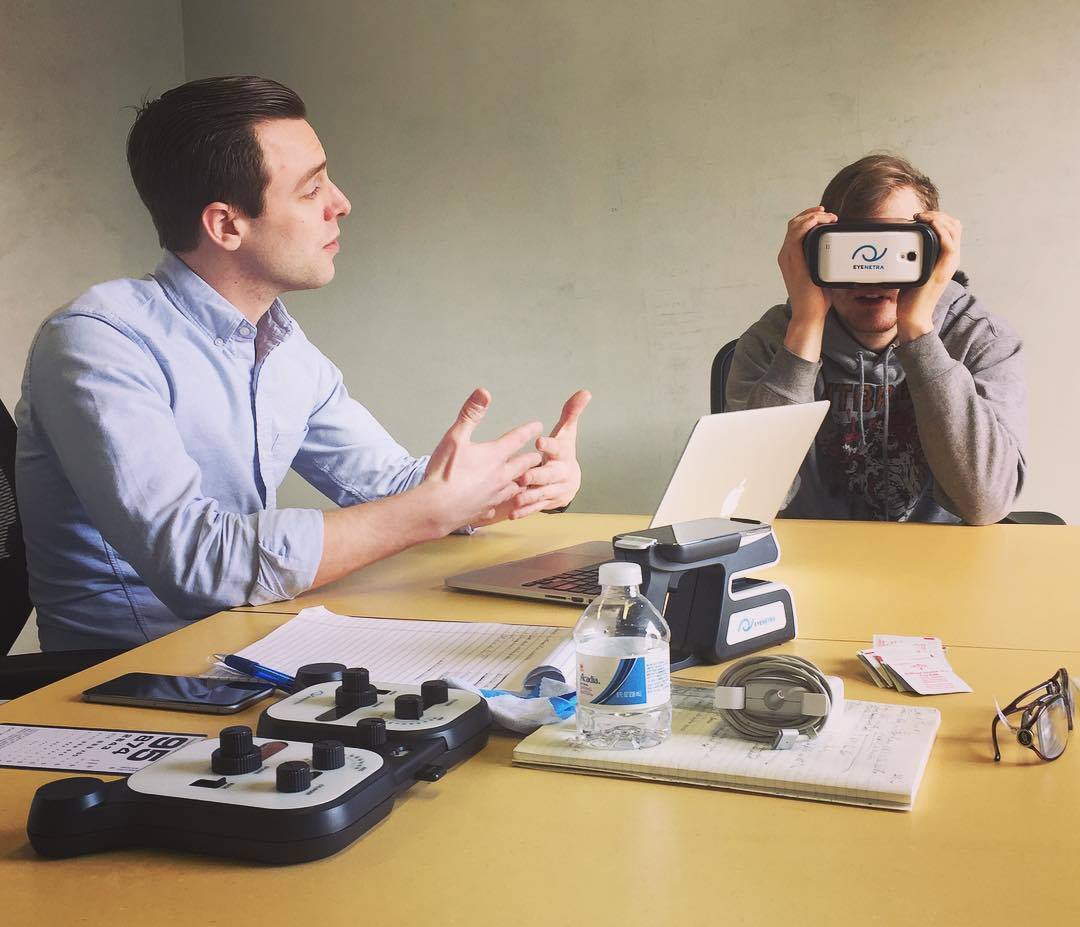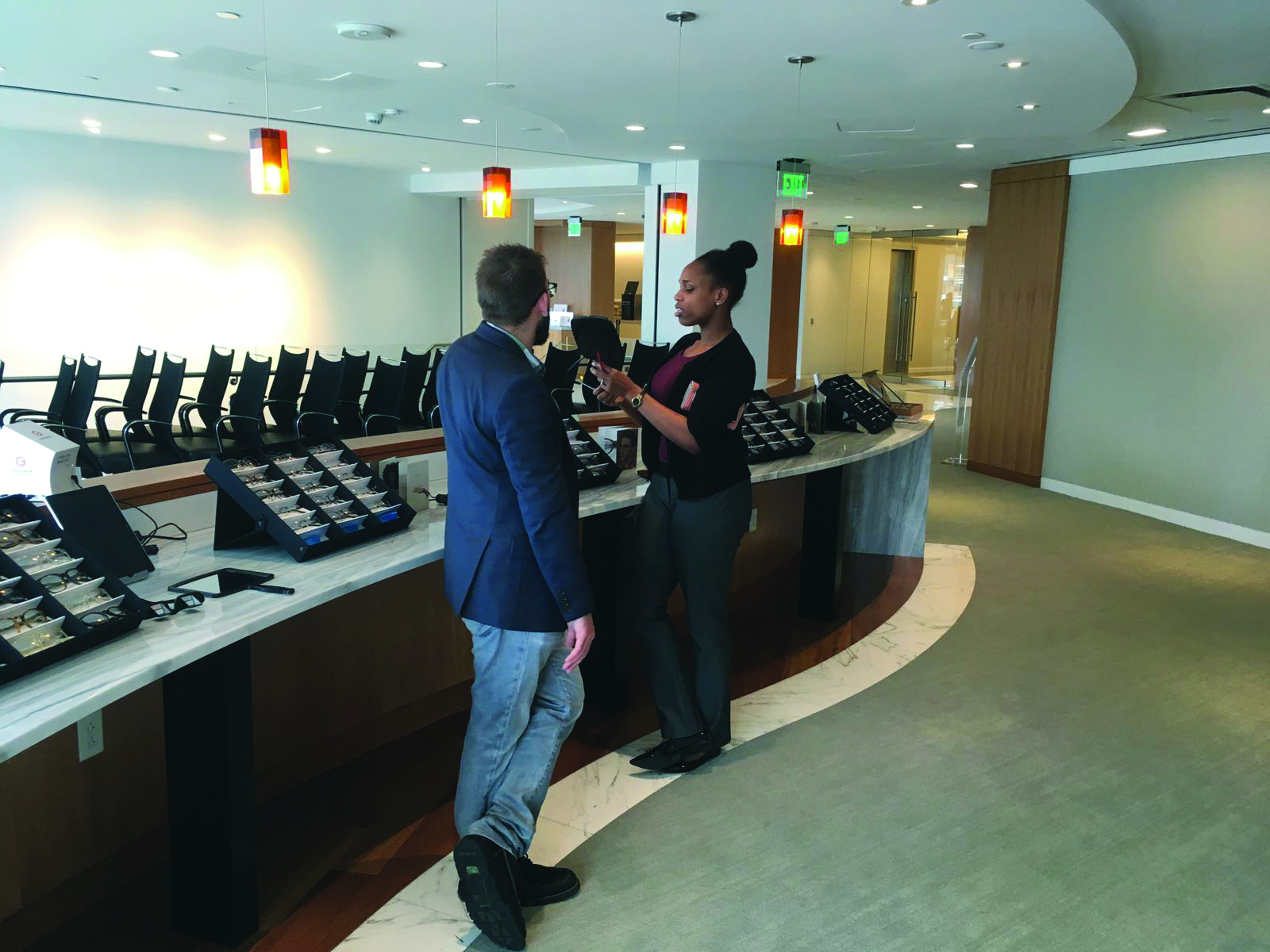 OnSight is out to do nothing less than completely change the way we think about eye examinations and our eye health. We have constructed a suite of products and services that turns the run-of-the-mill eye doctor appointment into a fun, fast and convenient experience for all our partners and customers. By focusing on this experience, and providing the highest level of service to our corporate partners and hosts, we aspire to have our events be as memorable as they are effective, leaving our customers feeling confident about their prescription and eye wear styles.
Get Started Today
It all starts with just one thing: a conversation.
Eye Care Partners
We have a nationwide network of licensed optometrists and opticians who perform in-person comprehensive eye examinations on every single patient.